Attraction:
Frankfurt Cathedral
Frankfurt Cathedral, strictly speaking, is not at all a cathedral, as it was never a church of a bishop. Nevertheless, it is one of the few to earn the label "Imperial Cathedral" (Kaiserdom) is the Gothic St. Bartholomew's Cathedral, which is its real name. From 1356 onwards, kings were elected here according to the Golden Bull of Charles the Fourth. Ten monarchs were crowned emperor here, opposite the coronation altar between 1562 and 1792.
The current church is considered to be the fifth building at this site. It was heavily damaged during WWII. The repair of the damage caused by the war started in 1948 and gave the cathedral its present appearance.
The tower can be scaled from April to October only. Visitors ascending the 324 stairs will be amazed by a  spectacular panoramic view of the city.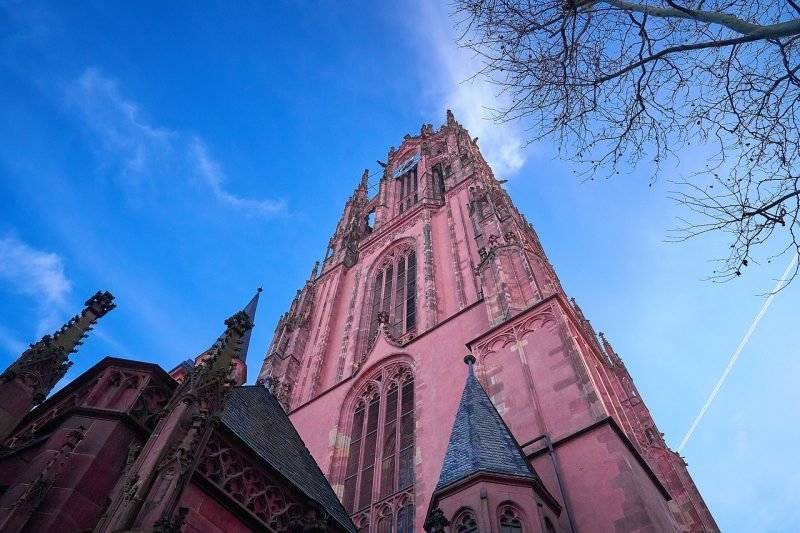 Read more about Frankfurt Cathedral.