Looking for an unforgettable experience in Lugano? You've come to the right place! This charming Swiss city is filled with stunning sights, delicious cuisine, and exhilarating activities that are sure to leave you spellbound. Whether you're a history buff or a nature lover, there's something here for everyone.
So grab your backpack, put on your walking shoes, and get ready to explore the top 10 things to see and do in Lugano. Trust us – this adventure will be one for the books!
Strolling Along Lake Lugano
If you're looking for a peaceful way to spend an afternoon in Lugano, take a stroll along the lake. Lugano is situated on Lake Lugano, which is surrounded by mountains and features crystal-clear water. The lake is a popular spot for swimming, sailing, and windsurfing; but it's also lovely just to sit by and enjoy the view. There are plenty of benches dotted along the lakeside, as well as a few restaurants and cafes, so you can make a day of it.
If you're feeling adventurous, hire a kayak or paddleboard and explore the lake. There are several routes to take, from gentle trips around the shoreline to more challenging routes further out into the lake. The views are stunning, so make sure you bring your camera!
When you've finished exploring the lake, there are plenty of other attractions in and around Lugano. Take a cable car ride up nearby Monte Bre for panoramic views over the city, or head to Parco Civico for some al fresco dining and entertainment. If you like walking and hiking, then head up Monte San Salvatore for some spectacular views of Lake Lugano and beyond.
Taking the Funicular to Monte Brè
The Monte Brè funicular is located in Lugano, Switzerland and is one of the best ways to see the city. The funicular runs every 15 minutes from 7am to 9pm and takes about 3 minutes to ride. A round trip ticket costs 8 CHF for adults and 4 CHF for children.
The funicular begins its ascent from the lower station, located at the small Piazza Cioccaro. From there, it climbs over 350 meters (1,148 feet) to the top of Monte Brè. During the journey, you can marvel at stunning views of Lake Lugano and the city of Lugano below. At the top, you will be rewarded with spectacular 360-degree panoramas of a vast mountain range – including several peaks in Italy and Switzerland!
For those who want to explore more than just the view, there are plenty of activities available on Monte Brè. The funicular also stops at several other stations along its route that provide access to hiking trails and museums. There is also a restaurant at one station for those looking for a bite to eat or a place to rest their feet after exploring the mountain.
The views from the top of Monte Brè are stunning, especially on a clear day. You can see all of Lugano, Lake Lugano, and the mountains in the distance. There is also a restaurant and bar at the top of Monte Brè, so you can enjoy a drink or bite to eat while taking in the views.
Exploring Parco Civico
Lugano is a beautiful city located in the southern part of Switzerland. It is known for its stunning views of the Alps, its lovely lakeside setting, and its Mediterranean atmosphere. The city center is small and compact, making it easy to explore on foot. Parco Civico is one of the best places to start your exploration of Lugano.
This park is located in the heart of the city and is a great place to take a stroll, relax, and take in the sights and sounds of Lugano. The park has a wide variety of flowers and trees, as well as a playground and a large fountain. From here, you can also get a good view of Monte Brè, one of Lugano's most iconic landmarks.
If you're looking for something a bit more active, you can rent a paddle boat or go for a swim in Lake Lugano. There are also several hiking trails that start from Parco Civico. One popular trail leads up to Monte San Salvatore, where you'll be rewarded with breathtaking panoramic views of Lugano and the surrounding area.
Admiring Palazzo dei Congressi
Lugano is a beautiful city in Switzerland that is definitely worth a visit. One of the top things to see and do while you're there is to admire Palazzo dei Congressi. This elegant building was constructed in the early 20th century and served as a venue for the League of Nations.
Today, it's a popular conference center and one of the most iconic landmarks in Lugano. When you're admiring Palazzo dei Congressi, be sure to take some time to appreciate the architecture and history of this fascinating building.
The Palazzo dei Congressi is located in the seaside town of Lugano and dates back to the early 1900s. Its design is rather simple, yet elegant with its cream-colored walls, terracotta tiles, and a bright yellow dome. The building is quite spacious, boasting more than 20 rooms for conferences and other events. Inside you'll find a grand ballroom, a gallery of contemporary art, and plenty of meeting halls.
The Palazzo dei Congressi has played host to many prestigious conferences over the years from international organizations like the United Nations as well as high-level delegates from around the world. It's also been used by major Swiss companies like Nestlé to hold important meetings. Each year thousands of people attend events at this magnificent building which is why it's one of Lugano's most recognizable landmarks.
So if you're ever in Lugano be sure to take some time out of your day to admire this incredible building. Not only is it a reminder of Lugano's intriguing history but it's also an impressive feat of architecture that will leave you in awe!
Visit Gandria village
Gandria is an idyllic little village in the Swiss canton of Ticino. It lies on the west shore of Lake Lugano, near the Italian border. The village is a picturesque spot, filled with cobbled streets, colorful homes, and lush greenery.
The views from Gandria are stunning – you can look out across the lake to Italy, or admire the hills and mountains that surround it. A few hundred meters away lies Castagnola beach, a popular spot for swimming in summer months.
Visitors to Gandria can explore its narrow lanes filled with tiny shops selling artisanal products such as cheeses and wines. There are several restaurants offering delicious local dishes too. In the center of the village stands the Church of San Vigilio, which was built in 1620 – a beautiful reminder of its past heritage. For those who want to take things easy, there's even a small marina where boats can be hired for leisurely trips around the lake.
Shopping in Via Nassa
If you're looking for a shopping destination that offers a mix of high-end and affordable stores, Via Nassa is the place to go in Lugano. This pedestrian street is lined with shops, cafes, and restaurants, making it the perfect place to spend an afternoon exploring.
Some of the most popular stores on Via Nassa include Manor department store, La Rinascente department store, and the luxury watch store Bucherer. You'll also find plenty of smaller shops selling everything from clothes and shoes to souvenirs and Swiss chocolate.
In addition to the shops, Via Nassa is known for its high concentration of top-notch restaurants. Whether you're looking for traditional Swiss cuisine or something more international, you'll be sure to find it here. The street also has several cafes and bars, perfect for an afternoon break or evening nightcap.
No matter what you're looking for, Via Nassa is sure to have something that will make your shopping experience unique and memorable. Come explore this vibrant pedestrian street and see why it's one of Lugano's most popular shopping destinations.
If you need a break from shopping, stop for a coffee or lunch at one of the many cafes and restaurants on Via Nassa. Or simply enjoy people watching from one of the street's many benches.
Visiting the Cathedral of Lugano
Lugano is a beautiful city in Switzerland, and one of its main attractions is the Cathedral of Lugano. The cathedral is located in the center of the city, and it is a must-see for anyone visiting Lugano.
The cathedral was built in the 12th century, and it is a Romanesque style building. The exterior of the cathedral is made of white marble, and it has two towers that rise up to 115 feet.
The interior of the cathedral is just as impressive as the exterior, with its high ceilings and stained glass windows.
The Cathedral of Lugano is home to many important works of art, including a painting by Caravaggio. There is also a beautiful organ inside the cathedral, which is used to play music during services.
Visitors to the cathedral can take part in a guided tour and learn more about its history and architecture. They can also attend mass services and soak up the atmosphere of this stunning building.
There are also many other things to see and do in Lugano, such as taking a boat ride on Lake Lugano or visiting one of the many museums. But no matter what you do while you're in Lugano, be sure to visit the Cathedral of Lugano!
Enjoying the views from Villa Ciani Park
If you're looking for a breathtaking view of Lugano, head to Villa Ciani Park. This park is situated on a hill above the city, so you'll be able to see the entire cityscape from up here. And since it's surrounded by trees, you'll also get a sense of nature while enjoying the views.
The park itself is quite large with plenty of walking paths, gardens and a playground. You can also take a stroll around the lake and check out some of the sculptures scattered throughout the grounds. There's even a café, so you can grab a coffee or snack to enjoy while admiring the views. So don't miss out on this great spot while you're in Lugano – Villa Ciani Park is definitely worth a visit!
In addition to the 360-degree view of the city, you'll also be able to see Lake Lugano, its surrounding mountains and valleys. There's also a fountain, a playground for children, and many benches where you can sit and watch the sun set over the city. If you're looking for some fresh air and a beautiful view of Lugano, this is the perfect spot!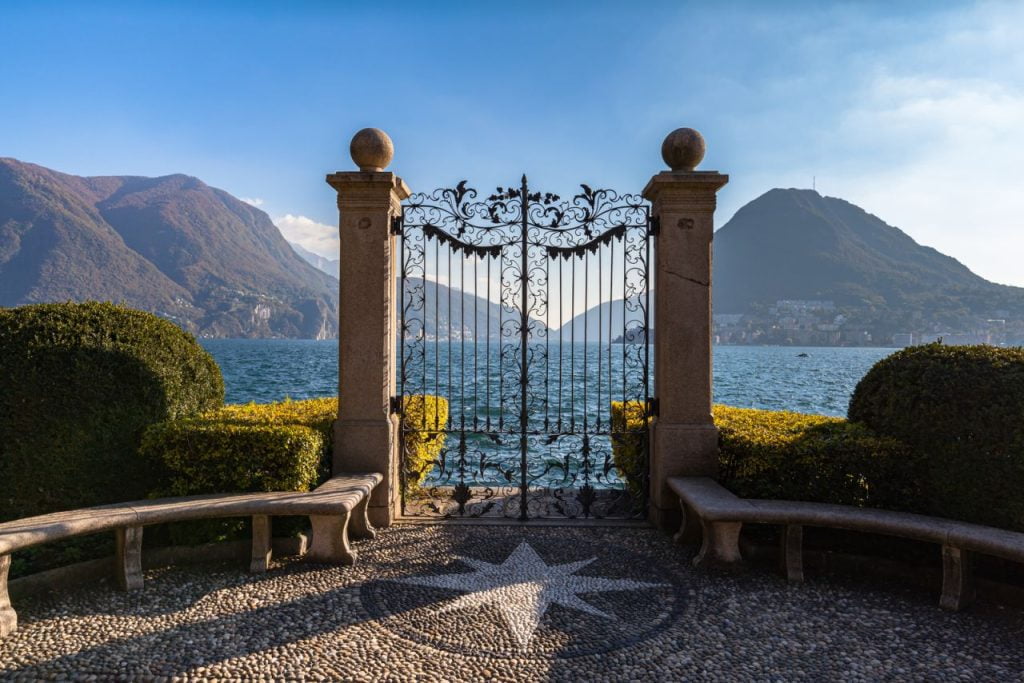 Going for a swim at Lido di Lugano
Lido di Lugano is a great spot for a swim, with its clear water and stunning views. There are plenty of sun loungers to relax on, and a café if you need a break from the heat. The beach is also a great place to people watch, as there are often locals and tourists alike enjoying the warm weather.
Swimming is allowed in designated areas, which are marked off with buoys. Guests should be aware that the water can be quite cold, so it is best to bring a wetsuit or something to keep you warm. There are also plenty of lifeguards on duty who will help to ensure your safety.
If you're looking for a unique experience, Lido di Lugano is the place to go. The beach and its surroundings provide a great atmosphere and stunning views, making it the perfect spot for a refreshing swim.
If you are looking for more than just a swim, Lido di Lugano also has a variety of activities for both young and old. From beach volleyball to pedal boats and kayaks, there is something for everyone here. So why not make the most of your day and go for a swim at Lido di Lugano!
Checking out the Swissminiatur
Switzerland is a landlocked country in Central Europe. Neighboring countries include France, Italy, Austria, and Liechtenstein. The Swiss Alps cover about 65% of the country's surface area and contain more than 1,800 peaks that are higher than 4,000 meters (13,120 feet).
Lugano is a city in southern Switzerland's Ticino canton and is the largest Italian-speaking city outside of Italy. Located on Lake Lugano, the city has a Mediterranean climate with mild winters and warm summers. Tourism is a major industry in Lugano and the city is home to several museums and art galleries.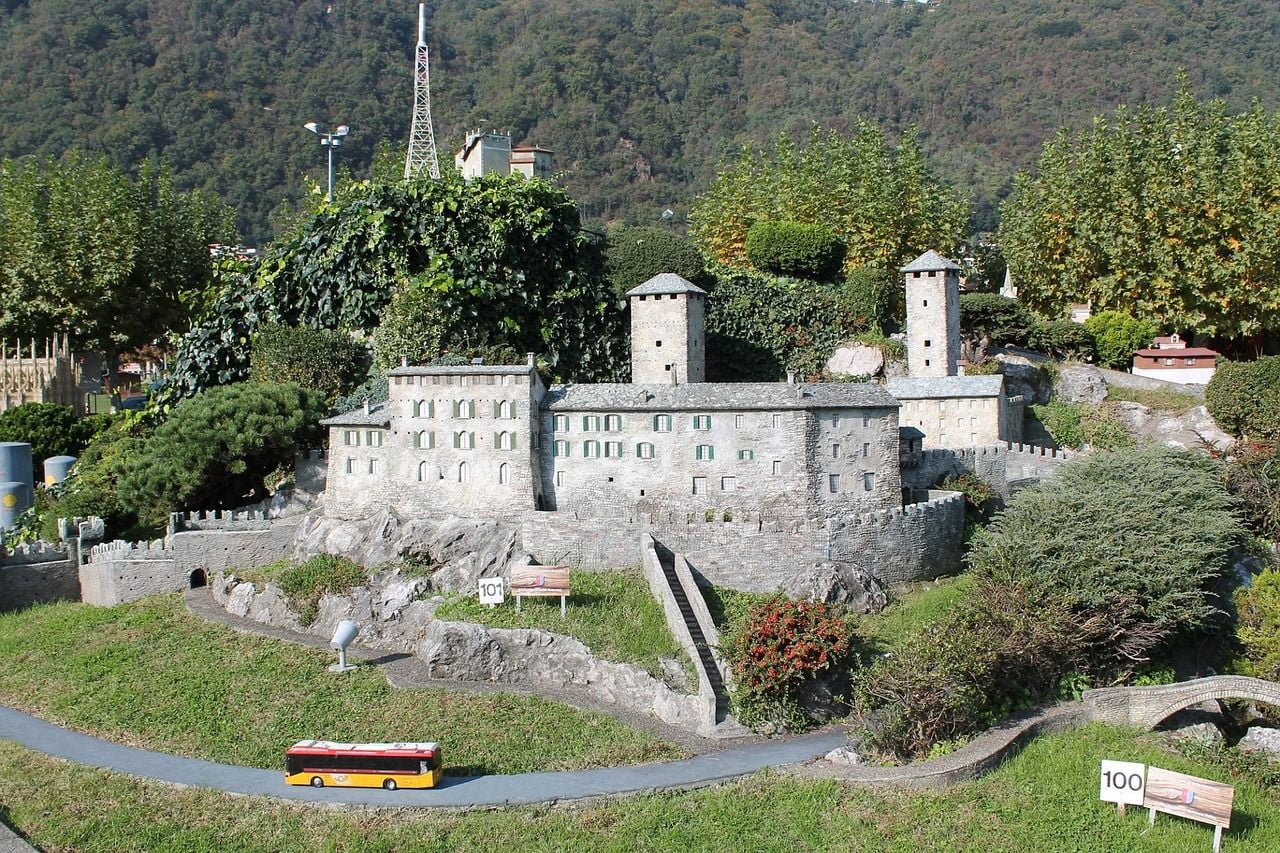 One of the most popular tourist attractions in Lugano is Swissminiatur. Swissminiatur is a miniature park that contains replicas of over 120 Swiss landmarks and buildings. The park is located in Melide on the shore of Lake Lugano and can be reached by bus or boat from Lugano.
The miniature replicas of famous Swiss landmarks and buildings include the Matterhorn, Chillon Castle, the Swiss Parliament building, and the Reichenbach Falls. Each model is built to a ratio of 1:25 and many are lit up at night. There is also a replica of a traditional Swiss village with houses, churches, and animals. Visitors can also ride on the park's miniature train or take a boat trip around the lake.
Swissminiatur is open all year round and offers an interesting way to learn about Switzerland's history and culture. It is a great place for families to visit as there are plenty of activities for children such as playing in the playground or petting farm animals. There are also restaurants and snack bars where visitors can enjoy snacks or meals during their visit.
Conclusion
Lugano is a stunning city in Switzerland that has something for everyone. Whether you're looking for some great shopping, amazing views, or exciting activities, Lugano has it all. From strolling along Lake Lugano to admiring Palazzo dei Congressi and the Lion of Lugano, there are plenty of sights to explore.
You can also take a cable car up to Monte Brè for breathtaking panoramic views or go for a swim at Lido di Lugano. And if you're looking for something a bit different, be sure to check out the Swissminiatur miniature park – it's an experience like no other! No matter what you decide to do while in Lugano, you'll be sure to have an unforgettable time exploring this charming city.
"Top 10 things to see and do in Lugano" was originally published on allaboutswiss.com