Travel Attractions
Alte Oper
Alte Oper
Alte Oper
Quick facts
Name: Alte Oper
Location: Frankfurt, Germany
Type of attraction: Opera House
Opened: 1880
Ticket price: Depends on a show
Alte Oper, originally Frankfurt's Opera House was formally inaugurated on 20 October 1880, after seven years of construction. Frankfurt wealthy residents paid for the Opernhaus as it was called, and it was designed by Berlin architect Richard Lucae. On 28 August 1981 the Opernhaus reopened officially after restoration.
Because Frankfurt had already built a new Opera House in 1951, the name was changed to 'Alte Opera' (Old Opera). Although true to the original, the exterior and lobby were restored, most of the interior is designed as a modern multi-purpose complex with concert halls and a congress center.
The building has several halls including the Grosse Saal with two 2500 seating capacity. The Mozart-saal will sleep up to another 700 people. The Alte Opera is situated at the Opernplatz, a square on Frankfurt's inner city's northwest corner.
It is one of the recognizable landmark of Frankfurt.
Top hotels near Alte Oper
Travel info about Frankfurt and Germany
Tours and trips including Alte Oper
Interesting facts about Alte Oper
Here are some interesting facts about this amazing historic landmark:
When you buy the ticket for the Opera show, it serves also as a public transport ticket for the day of the show.
It is considered among the most prominent opera houses in Europe.
One of the famous performances in the Opera House was Carl Orff's famous Carmina Burana.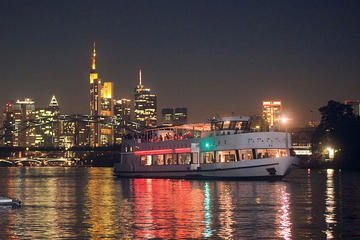 Safe travels!
[lmt-post-modified-info]