7 interesting tours of Vienna starting under $25. We already discussed how you can easily go out of budget when visiting Vienna (Austria) and want to see all possible attractions. There are also free tours which can be useful to help you if you are out of money, but here are some really interesting tours of Vienna that can be very affordable. We hand picked selection of 7 tours of Vienna that we hope you will find interesting and very cheap. Here they are:
1. One hour guided tour of MuseumsQuartier
This tour is nice and short, and an excelent to start you up with Vienna's culture. The guide will take you to one hour walk around Vienna's MuseumsQuartier, one of the largest museum complex in Europe. You can then visit individual museum or a gallery on your own.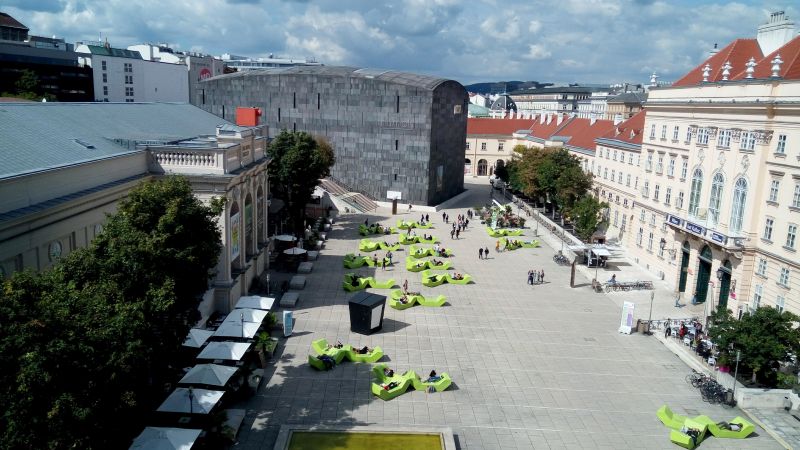 2. Tour of sinful Vienna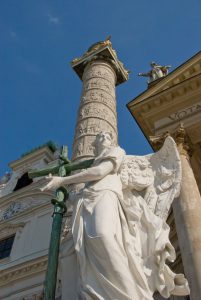 This is quite unique tour – it follows the story of Josefine Mutzenbacher, allegedly famous Vienna prostitute who lived in late 19th and early 20th centiry and wrote a book about her life. The origin of book and Josephine herself is still disputed and many attribute it to Felix Salten, famous author at the time. Nonetheless, the book became very popular, although it has been banned in Austria as soon as it was published for its then scandalous content.
The tour tells stories from the book while walking on the streets that were once  backdrop of events described in the book. The fact that book was published n 1906, sold 3 milion copies and it is considered a classic in erotic literature makes this tour even more interesting.
Understandably, tour operator doesn't recommend this tour for persons under 18 years of age.
3. Vienna City Highlights Walking Tour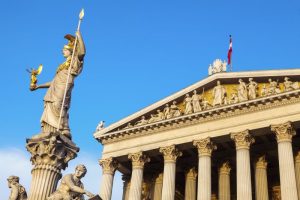 This is another tour which can be considered as a 'starter' tour of Vienna, where you will get a general feeling of a city, before you go and explore it deeper. The guide will take you around city center and walk you around streets with notable buildings, churche and monumnts. Each landmark will be followed with an interesting story and information you probably didn't know yet. This will definitely inspire you to learn more about Vienna's history.
4. Vienna Capuchin Crypt
This tour has two options: entrance ticket only or as a guided tour. Whuchever option you choose, you will enjoy amazing experience of visiting imperial crypt that has tumbs of 12 emperors, 19 empresses and many family members. Delicate art used to design this final resting place is mesmerizing.
5. Vienna Central Cemetery ‒ City of the Dead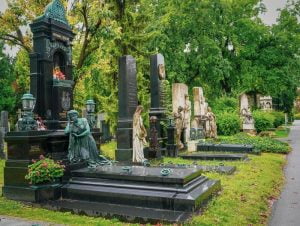 While we are on the topic of dead people, what is the best place t visit than cemetery? Granted, this is not just any cemetery, but famous Vienna Central Cemetery – Zentralfriedhof. This is second largest cemetery in Europe and it has famous people burried there – Johannes Brahms, Franz Schubert, Ludwig van Beethoven and visit to their final resting place is interesting trip on its own. The cemetery is also famous from arcchitectural and design side and showcases different styles through time.
6. Vienna Hidden Gems tour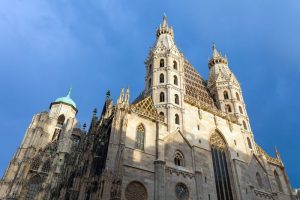 This tour can be considered as a complementary tour to Vienna city highlights as it also explores central parts of Vienna, but this one is looking more into off beaten track areas. To be honest, off beaten track is difficult to find in Vienna, but this tour is visiting some gems that you will not usually find by yourself. The tour is focused in the area of  St. Stephen's Cathedral and Vienna Old University.
The tour also explores famous caffes and restaurants in city centre and follows walks with interesting and uniques stories about Virnna history.
7. Vienna pub crawl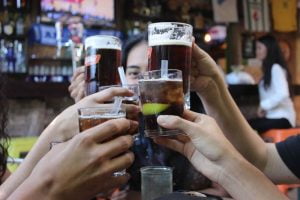 Pub crawls are becoming a standard when visiting famous cities and Vienna is not an exception. It is also nice to finish our recommendations of tours of Vienna on a very relaxed note.
You will go to several pubs, have a few drinks, play some pub games and learn about Vienna social and night life. There are also some discounts for clubs offered at the end of the tour.
Cheers!
Conclusion
Guided tours of Vienna don't have to be expensive. We have listed here some guided tours that will give you interesting insights in Vienna's history, culture and every day life and for very reasonable price. We will be looking for more similar and affordable tours for you. Safe travels and see you soon!
This post was originaly published on our website specialized in Vienna, Austria – allaboutvienna.com