Winter is a season for having fun in the snow, at least in the northern hemisphere, so let us look into some recommendations on where to spend some time to cheer up during these cold days – top 5 snow destinations this winter! Some of these locations are chosen as something that would be unusual to everyday skiing enthusiasts. Enjoy!
Niseko Ski resort, Hokaido, Japan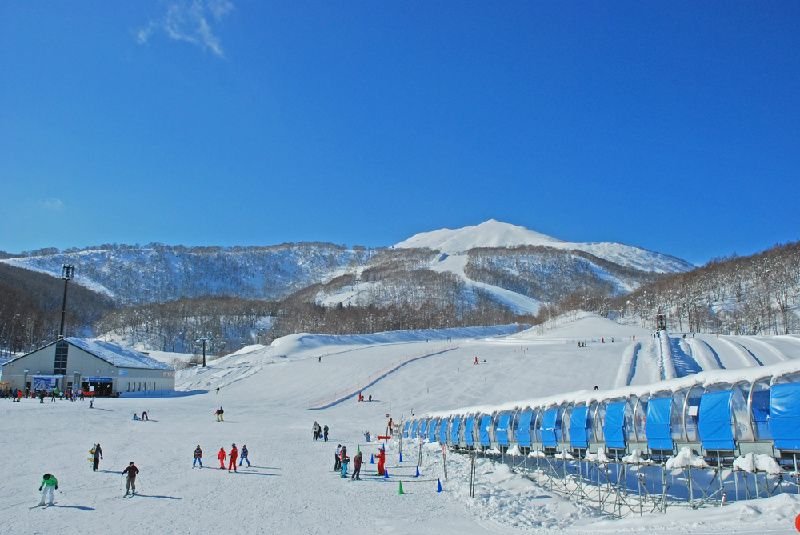 Not a first choice, probably, for skiers from Europe or the US, but Niseko is well known in Asia for top ski experience. It is officially the number one ski resort in Japan. It is actually four ski resorts interlinked: Grand Hirafu, Hanazono, Niseko Village, and An'nupuri.
There are slopes for all skill levels and ski lessons are offered at every resort. Abundant, high-quality snow is available throughout the ski season.
Ski resort Niseko in Hokkaido, Japan's number one, is about a 2.5-hour drive from Chitose Airport and the city of Sapporo nearby. Grand Hirafu, Hanazono, Niseko Village, and An'nupuri are the four interconnected ski resorts that make up Niseko Village.
The area is known for the quality and consistency of its powder snow throughout the winter. Niseko is known for its wide-open powder bowls, tree runs, and breathtaking views of Mt Yotei, with an average annual snowfall of 15 meters or more.
[tp_hotel_selections_widget id=146577 cat1="popularity" cat2="rating" cat3="distance" type=compact limit=6 subid="" powered_by="true"]
Yabuli Ski Resort, Harbin, China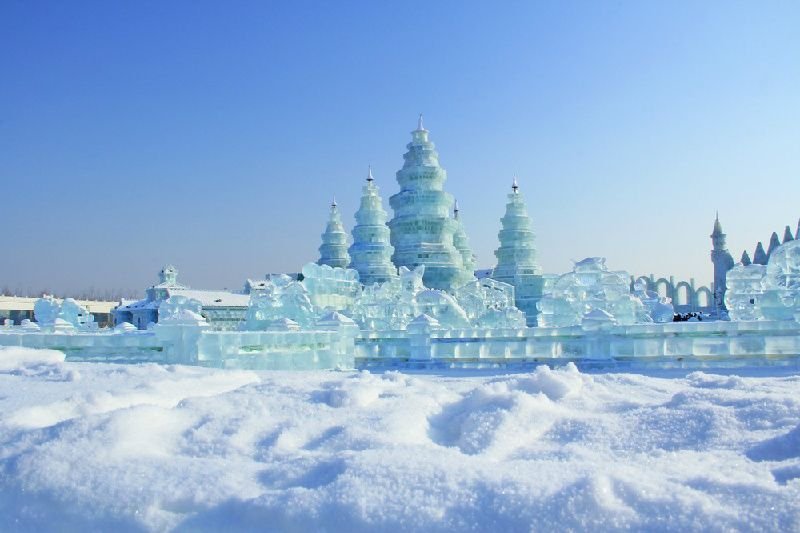 While we are in Asia, we recommend another very popular ski destination: Yabuli Ski Resort, near Harbin, China. This is China's largest ski resort and it is promoted internationally as the best ski experience in China. You can also visit Harbin's snow and ice festival while you are there.
On the mountain, you'll find 17 runs (for all skill levels), a 5-kilometer Nordic trail and a beginner-friendly 500-meter Alpine slope at Yabuli Ski Resort.
Even though not all of Yabuli Ski Resort's instructors speak English fluently, they are known to be knowledgeable and thorough in their teaching.
In Yabuli, there are nine ski lifts, so skiers don't have to stand in line for long periods of time to get to their desired destinations.
One of Yabuli Ski Resort's ski lifts takes visitors up Yabuli Sun Mountain, where the views are spectacular as they ascend alongside ridges and ravines, looking out over a forest of snow-covered trees. Visitors say the old adage about "getting there being half the fun" has never been more true.
[tp_hotel_selections_widget id=25049 cat1="tophotels" cat2="center" cat3="rating" type=compact limit=4 subid="" powered_by="true"]
Levi Ski Resort, Lapland, Finland
Not only you will enjoy skiing and snow fun, you will chase the northern lights and also visit Santa's village. It doesn't get better than that! Also, you will be able to learn about the culture of the indigenous Sami people. So, fun and knowledge, it does get better. 🙂
This real-life winter wonderland is open all year round and provides breathtaking scenery. You'll fall in love with this picturesque resort as soon as you see the snow-covered trees and glistening frozen lakes. Around 40 restaurants, as well as cafes, bakeries, and mountain stops serve a wide range of cuisines in the village. Several pubs and clubs, such as a sports bar, an Irish bar, a Karaoke bar, and many others, have a vibrant après-ski scene in Levi.
This new Levi South 6 seater chair with heated seats serves the south ski area and has 27 ski lifts. Levi's ski area is one of Finland's largest, with 230 km of cross-country trails, 886 km of snowmobile routes, and 20 km of winter walking paths to go along with the 43 ski runs themselves. Beginner and intermediate skiers will get the most out of Levi. With its uncrowded slopes, small classes, and English-speaking instructors, it's a great place to learn to ski.
[tp_hotel_selections_widget id=1416881 cat1="tophotels" cat2="center" cat3="rating" type=compact limit=6 subid="" powered_by="true"]
Swiss Alps: Aletsch Arena, Saas-Fee, Zermatt
OK, when we said that we wanted to list unusual choices of skiing destinations, the Swiss Alps are definitely not unusual. Swiss and Swiss Alps are synonyms with snow and skiing and are commonly the first choice when deciding on a high-quality skiing experience. Not only a high-end skiing experience but breathtaking scenery is included. 🙂
There are three ski areas in the Wallis region, each with its own car-free ski villages, which are now connected by ski lifts and trails and share the same Aletsch lift ticket. Aletsch Arena is a wonderful Swiss ski resort for families in the Wallis region. Aletsch Arena, along with Zermatt and Saas-Fee, is a top Swiss Alps ski resort. Aletsch is named after the 14-mile-long Aletsch Glacier, which can be seen from the summits of all three peaks.
Aletsch is a great place for a family ski vacation because there is no need for a car because you can take a tram to your desired village and walk or ski to everything from there. Skiers and hikers will find themselves in a timeless alpine setting, surrounded by century-old Swiss chalets. Children will enjoy taking the Tram to their ski resort and then being transported by snowmobile or snowcat to their hotel or chalet. Even though food, luggage, and visitors all arrive via ski lifts, this is still impressive. Bettmeralp, also known as the Better Alp, is the hub of three ski areas.
[tp_hotel_selections_widget id=11562 cat1="popularity" type=compact limit=4 subid="" powered_by="true"]
Ski Dubai, United Arab Emirates
You probably didn't expect this one, as Dubai is in the United Arab Emirates and it is located on a desert outskirt and the average temperatures in winter are around 25 C (77 F). Not to mention that never snows in Dubai (except on few occasions, most recently in 2015 and 2017, and snow doesn't last). The secret is in indoor skiing venue, Ski Dubai, 22,500 square meters of skiing experience, as a part of Mall of Emirates. You can go skiing in the middle of Dubai hot summer, on the way to your favorite beach!
There's something for everyone at the region's first indoor ski resort! A variety of fun activities await you at Ski Dubai in the Mall of the Emirates, including skiing, snowboarding, tobogganing, zip-lining, and a chairlift ride. You can also engage in a friendly snowball fight with family and friends in our Snow Park, where you can also see penguins up close.
Ski Dubai's indoor Snow Park lets you get your fill of all things snowy. The one-of-a-kind winter wonderland provides access to polar activities like no other, with attractions like the giant zorbing ball, ice cave, and Mountain Thriller ride. Ski Dubai's winter-themed Avalanche and Ice Café is the perfect place to warm up after a fun day in the snow.
If you're looking for some serious winter fun, head to the world-famous Ski Dubai Slope. Take advantage of one of our amazing Slope packages, which are available to everyone. Take to the slopes and discover why this winter attraction has been named one of Dubai's top ten things to do.
Get up close and personal with the Gentoo and King Penguins that call Ski Dubai home. Watch as our adorable waddling pals put on a show for you, just for you! Expect awe-inspiring sights and sounds at Ski Dubai's March of the Penguins show and penguin encounters.
Join the Ski Dubai Ski School classes, which have been voted among the best things to do in Dubai time and time again. Discover how to ski and snowboard like a pro with the help of our world-class instructors, who will get you up and running on the main slopes as quickly as possible.
[tp_hotel_selections_widget id=25495 cat1="tophotels" cat2="center" cat3="rating" type=compact limit=6 subid="" powered_by="true"]
Safe travels and happy skiing!