The Twelve Apostles are a group of limestone stacks located off the coast of Port Campbell National Park along the Great Ocean Road in Victoria, Australia.
Because of their close proximity, the site has become a popular tourist destination. After one of the original eight stacks collapsed in July 2005, seven of the original eight stacks remain standing at the Twelve Apostles viewpoint. Though the Twelve Apostles' view from the promontory never included twelve stacks, additional stacks—not considered part of the Apostles group—can be found to the west within the national park.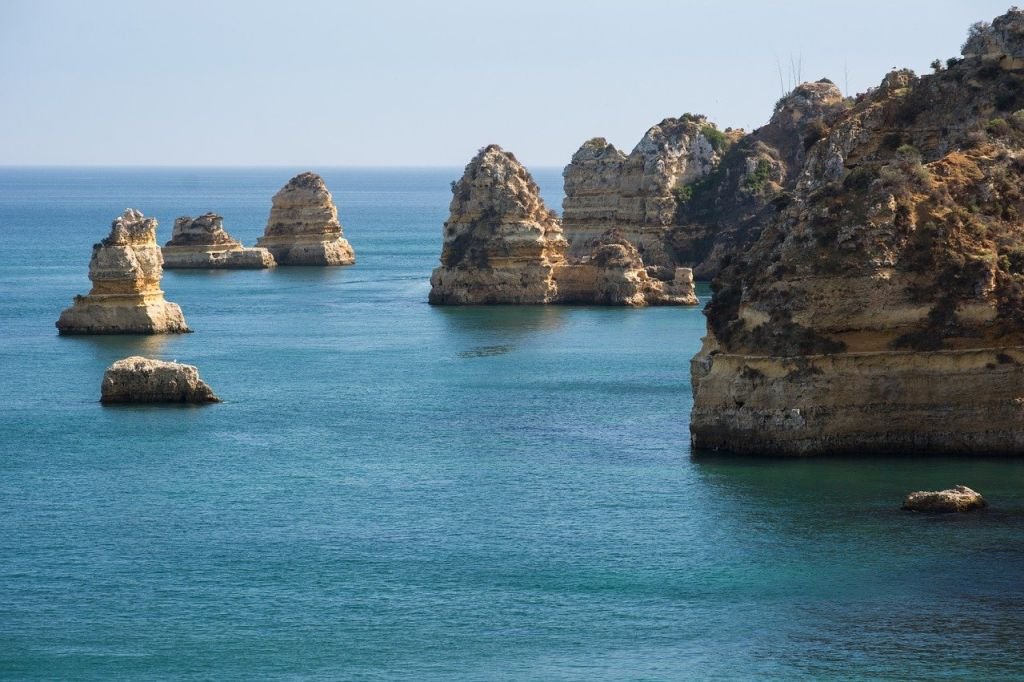 The formation was formed by long time erosion. The harsh and extreme weather conditions of the Southern Ocean gradually erode the soft limestone, forming caves in the cliffs, which then become arches, which eventually collapse, leaving rock stacks up to 50 m (160 ft) high. The stacks are vulnerable to further erosion caused by waves.