Highlights
• Rome bike tour with food tastings
• Stops for photos at the Colosseum and Trevi Fountain
• One espresso with a traditional Roman croissant
• A slice of Pizza Romano
• Authentic gelato tasting at the end of the bike tour
Combine an Eternal City bicycle tour with a Rome food tour! While experiencing all the flavors of Rome, both edible and cultural, you will literally travel through the city. In a traditional craft bakery store, you will also have a true Italian breakfast menu with an espresso coffee combined with a typical roman croissant. Follow your guide on an easy ride to admire the Ancient Imperial and Republican Forums, the Colosseum, the Jewish Ghetto, Circus Maximus, Campo de' Fiori and the Medieval Market, the Pantheon and the amazing Trevi Fountain.
You will have the chance to take photos at each stop as the guide shares the history of the region visited with you. In one of Rome's most popular bakeries, you will also appreciate a crunchy roman pizza produced with an old recipe. On a nice note with homemade Italian ice cream, we'll complete the Rome Bike and Food Tour.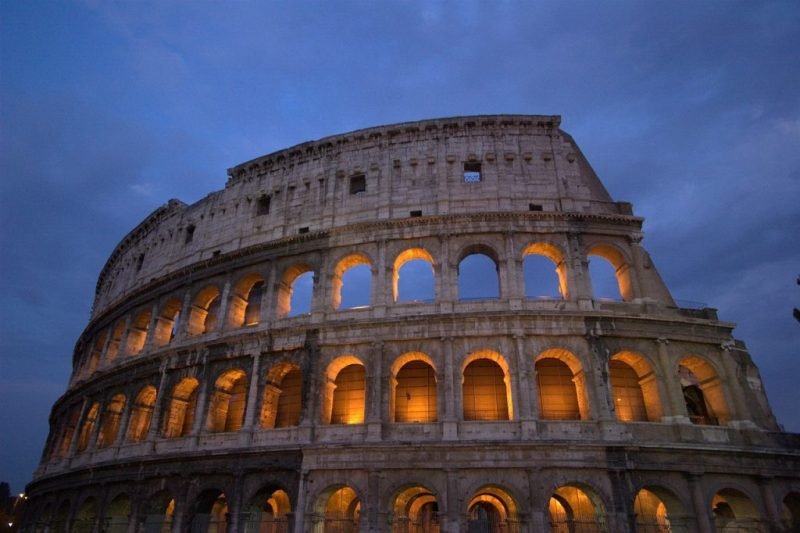 Known originally as the Flavian Amphitheatre, Colosseum is the most famous Roman landmark and it owes its name to the giant statue of the emperor Nero that once stood near …
St. Peter's Basilica is largest and most important basilica in the Catholic world. Its spectacular interior is placed under the dome designed by Michelangelo. The construction of basilica started in …
Roman Forum (or Foro Romano in Italian) is large archaeological site in the heart of Rome, place with many well preserved remains of ancient structures, buildings and temples.
More travel info about Rome and Italy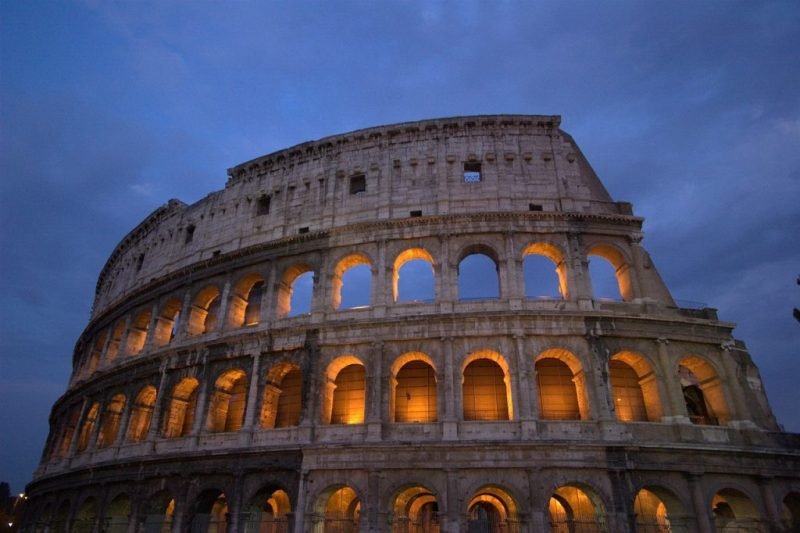 Rome is ancient city, founded about 3,000 years ago and never stopped being exciting and relevant ever since. Hence the nickname – The Eternal City. Today, it is a modern, …
Read More
Italy has it all: rich history, spectacular cultural heritage, great food, wonderful site seeing experiences, numerous world known landmarks, friendly people, affordable accommodation and easy transport from place to place.
Located in Rome's Piazza del Cinquecento, NH Collection Palazzo Cinquecento provides luxury lodging just a few strides from Termini Metro and Train Station. There is a free fitness center and …
Ideally located in the prime touristic area of Termini Central Station, Autograph Collection Boscolo Exedra Roma promises a relaxing and wonderful visit. The hotel offers a wide range of amenities …
Located in Spagna, Hotel Splendide Royal - Small Luxury Hotels of the is a perfect starting point from which to explore Rome. The hotel offers a high standard of service …
Right on the popular shopping street Via del Corso, Singer Palace Hotel boasts a rooftop restaurant. The property is located 350 meters from Trevi Fountain and provides air-conditioned rooms.
Located in a building dating back to the 17th century, a 2-minute walk from the Pantheon, Grand Hotel De La Minerve features a rooftop terrace with town views, air-conditioned rooms …
In the Monti district of Rome, Roma Luxus Hotel provides free WiFi and stylish facilities. The property is located 300 meters from the Roman Forum and also features a bar …
Cheap flights and hotels discounts for Rome
Last Updated on by Admin @ gotravelyourself.com