Quick facts about Champs-Élysées
Wide, centrally located avenue in Paris, almost 2 kilometers long, Champs-Élysées​ is stretched between Arc de Triomphe and Place de la Concorde.
Up to the early 17th century, this area was just open fields ('Champs'), until Marie de Medici, Queen of France and second wife of King Henry IV of France, ordered creation of the avenue. It was designed by the architect Georges Haussmann and Jacques Hittorff.
Today it is the main pedestrian, shopping and restaurant area of Paris. It is also filled with many attractions situated directly on the avenue or just on the side, starting with famous Arc de Triomphe and all the way to Tuileries Garden, in front of Louvre Museum.
Top hotels near Champs-Élysées
This design hotel, designed by architect Christian de Portzamparc, is located 400 meters from the Arc de Triomphe and the Champs Elysées.
Hotel Lancaster is a 1889 boutique hotel just 100 meters from the Champs-Élysées. It provides a classic, elegant environment and a Michelin star restaurant on site.
This 5-star hotel is located in the heart of Paris, a 2-minute walk from the Champs-Elysees and the Arc de Triomphe.
Travel info about Paris and France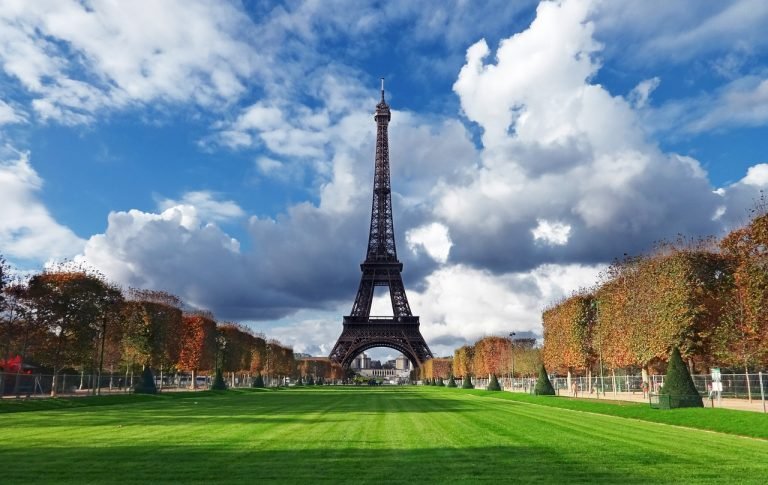 Paris, 'city of lights`, truly deserves this romantic nickname. It is globally known not only as France's capital, but as a European and world center for art, culture, fashion and gourmet food. Tourist flock to Paris in millions not only...
France, a country in Western Europe, has everything that traveler needs for exiting journey: medieval cities and castles, villages in Alps and, of course, Mediterranean Riviera, for relaxing summer holidays....
Interesting facts about Champs-Élysées
The avenue of Champs-Elysees is one among the twelve avenues that originates from the Arc de Triomphe.
Due to its width of 70 meters, and great position, it is the main avenue for parades, especially for Bastille Day Military Parade.
The avenue is also the ending destination of the famous Tour de France,  since 1975
Last Updated on by Admin @ gotravelyourself.com