Quick facts about Arc de Triomphe
The Arc de Triomphe is one of the most famous monuments in Paris, France, located in the center of Place Charles de Gaulle, on the western end of the Champs-Élysées, formerly called Placede l'Étoile — the star-shaped juncture formed by its twelve radiating avenues.
The Arc de Triomphe honors those who fought and died in the French Revolutionary and Napoleonic Wars for France, inscribing on its internal and outer surfaces the names of all French victories and commanders. The Unknown Soldier's Tomb from World War I lies beneath its vault.
Top hotels near Arc de Triomphe
Luxurious Hôtel Regina Louvre is situated in the heart of Paris, in the fashion, shopping and museum district, overlooking the Louvre. It opened for the world fair for the first time in 1900 and is situated opposite Tuileries Gardens.
Located in central Paris, opposite the Jardin des Tuileries and the Louvre, this hotel offers free access to the 500 m2 spa with indoor swimming pool, fitness center and hammam....
This design hotel, designed by architect Christian de Portzamparc, is located 400 meters from the Arc de Triomphe and the Champs Elysées.
Travel info about Paris and France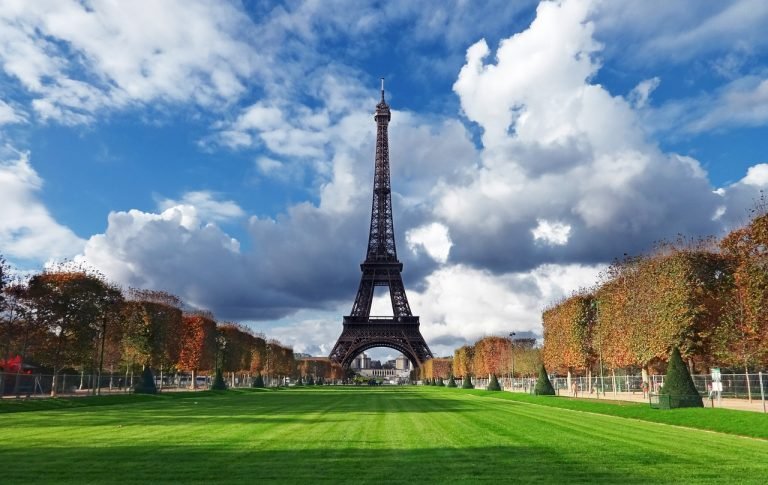 Paris, 'city of lights`, truly deserves this romantic nickname. It is globally known not only as France's capital, but as a European and world center for art, culture, fashion and gourmet food. Tourist flock to Paris in millions not only...
France, a country in Western Europe, has everything that traveler needs for exiting journey: medieval cities and castles, villages in Alps and, of course, Mediterranean Riviera, for relaxing summer holidays....
Interesting facts about Arc de Triomphe
Arc de Triomphe design was mainly influenced by the Titus Arch in Rome, a triumphant marble arch.
A wooden replica of the arch was initially constructed for Napoleon and his bride, Marie Louise to enter Paris in 1810.
Under the arch is the Unknown Soldier's Tomb, in which an eternal flame burns in memory of the dead who have never been identified in both world wars. It was put on 11 November 1920.
Last Updated on by Admin @ gotravelyourself.com