Attraction:
Hanauma Bay
The Hanauma Bay is one of Hawaii's most famous beaches for snorkeling.
Hanauma Bay Nature Preserve is one of Hawaii's most popular natural attractions, located on the southeast coast of Oahu (around 10 miles east of Waikiki). Some 3,000 visitors every day go to this lovely preserve to swim, snorkel, sunbathe and picnic. There is an admission fee and a short video to inform you about preservatives is also shown.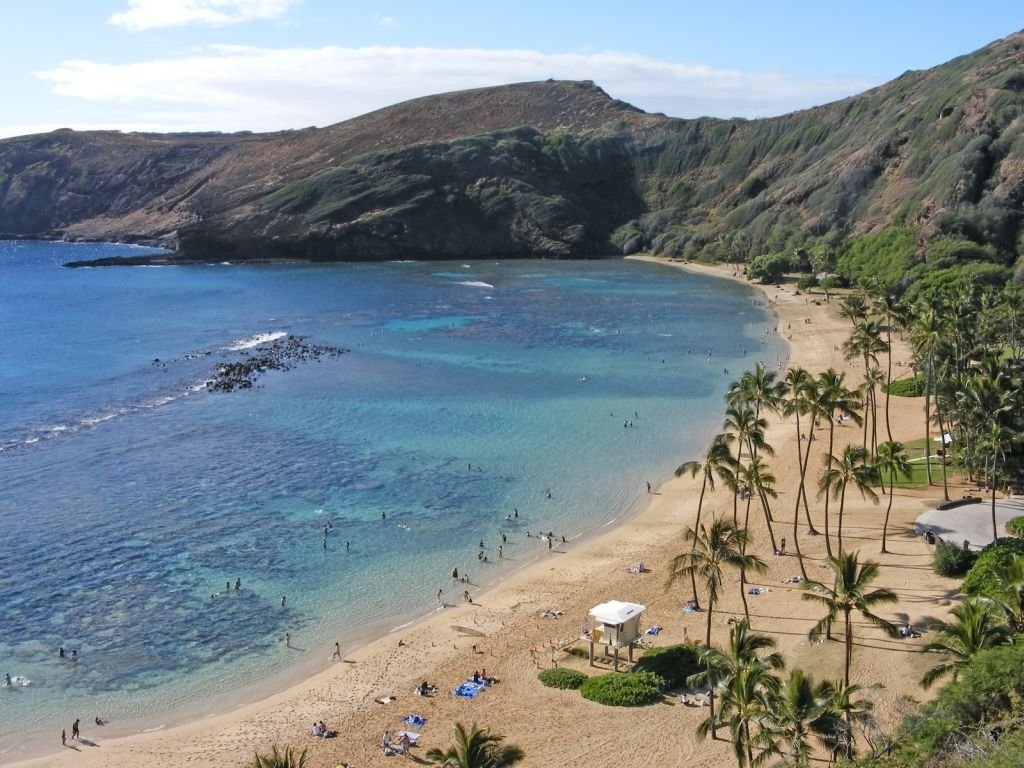 The Bay itself, which is believed to be 35,000 years old, is the floor of a volcanic crater which, when it collapsed, opened to the sea. Hananuma Bay ("Hanauma" literally means "curved bay"), declared as a marine life conservation area and subsequent to sea park in 1967, is protected from strong currents and waves, making it an ideal place to swim or snorkel.
A large sandy beach is surrounded by several hiking trails leading to amazing views. On clear days, you can see Molokai Islands and Lanai throughout the canal, and humpback whales from the shore can be spotted during winter and early spring.