Attraction:
Colosseum
The Colosseum, also known as the Flavian Amphitheater, is a large amphitheater in Rome. It was built as a gift to the Roman people during the reign of the Flavian emperors. Its construction started sometime between A.D. 70 and 72 under the Vespasian emperor. It opened almost a decade later and was amended several times in the years that followed.
The massive structure was around 189 by 156 meters and had four stories high, and it included eighty entrances to the amphitheatre—seventy-six for the custodians, two for event participants and two for the emperor's exclusive use. The sheer number of entrances was necessary: the Colosseum could hold a maximum of over 50,000 spectators.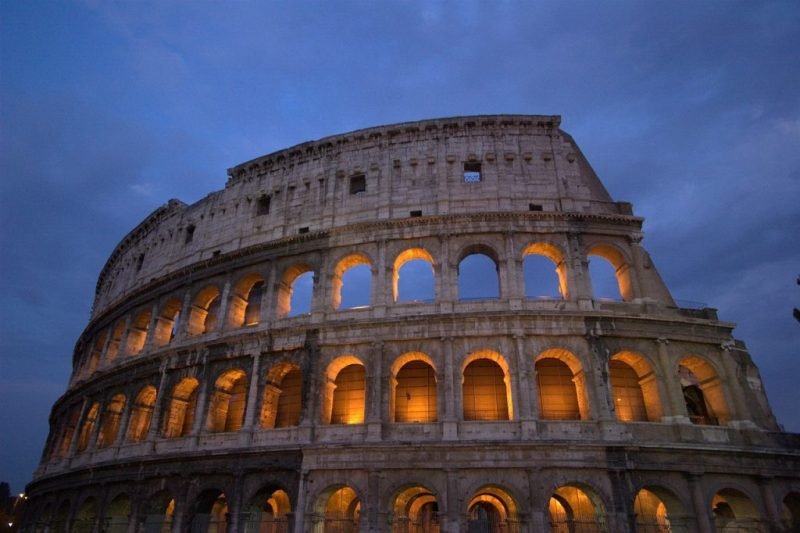 When the Colosseum opened for the first time, emperor Titus held 100 days of gladiatory games. Emperors have traditionally participated in the games. Emperor Commodus has performed hundreds of times in the arena. Apart from the games, dramas, recreations and even public executions were also held in the Colosseum.
Eventually the interest of the Romans in the games waned. The Colosseum began to deteriorate after the fall of the Western Roman Empire. A number of earthquakes in the fifth century A.D. The structure was damaged and neglected, too. Nearly two-thirds of the original building was destroyed by the 20th century. However, a restoration project to repair the Colosseum began in the 1990s, which brought it to presentable state it is today It became one of the most popular tourist attractions in modern Rome and Italy today and receives millions of visitors every year.
Read more about Colosseum.